Because Holley Thought You Might Be Interested...
Yes--Holley does offer an upgrade kit for owners of the original Sniper to move to the Sniper 2.

But before you get too excited, let's take a look at what's not included and qualify for whom this will be of benefit.

First, let's look at what's not included that you have to "bring over" from your exising kit or buy separately:

Sniper Main Wiring Harness
Sniper O2 Sensor
Sniper Coolant Sensor
Sniper I/O Harness
Clamp-On O2 Sensor Bung (if needed)
Coil Driver Module (if needed)
This in addition to the normal things that you might need to add to any Sniper EFI installation, such as fuel system, air cleaner, ignition, etc. In particular, note that the Sniper 2 does NOT have a built-in fuel pressure regulator option, but that the upgrade kit offers an optional external fuel pressure regulator for an additional cost.

...and how much am I saving?
Well, that depends on whether or not you're replacing a Sniper with built-in fuel pressure regulator and if you're in fact using that regulator currently. If you already have an external fuel pressure regulator on your vehicle then you'll save $200 (at the time of this writing.) If you are using the built-in regulator, that savings drops to $100.

That's not a big difference. Is this upgrade going to benefit me?
That's a decision you're going to have to make. But I might suggest that unless your existing installation is absolutely flawless and relatively new, and unless you fully expect to turn your existing Sniper into a paperweight, pay the fairly trivial difference and get the whole new Sniper 2 EFI System. That way you can uninstall your existing Sniper completely and proceed with brand new components. Moreover, you now have a complete original Sniper which could be either sold, gifted, or repurposed on another project.

Okay, so what are my options here?
Holley offers upgrade kits in either the polished or black version (sorry, no gold) and with or without an external fuel pressure regulator. Included in all Sniper 2 Upgrade Kits are the 3.5-inch Digital Display, since the display from your original Sniper is not plug-compatible with the Sniper 2 display.
Whether you buy a new Sniper 2 or or the Sniper 2 upgrade from EFISystemPro.Com included at no additional charge is our Level 3 Platinum EFI System Support. Our Tier-3 certified support technician will gladly talk you through any challenge--same price, but just try to get that sort of personalized service from a big-box auto performance store! Because here at EFISystemPro.Com, our look is high-end professional, but our service after the sale is home-town helpful!
Don't Miss This!

FREE Sniper EFI T-shirt with every Sniper EFI system purchased from EFI System Pro!

This T-shirt is yours for $0.00 with your Holley Sniper EFI System purchased from EFI System Pro. Simply choose between Black and Dark Gray and designate your T-shirt size in the dropdown when adding the Sniper system to your shopping cart.

CLICK HERE for T-shirt product page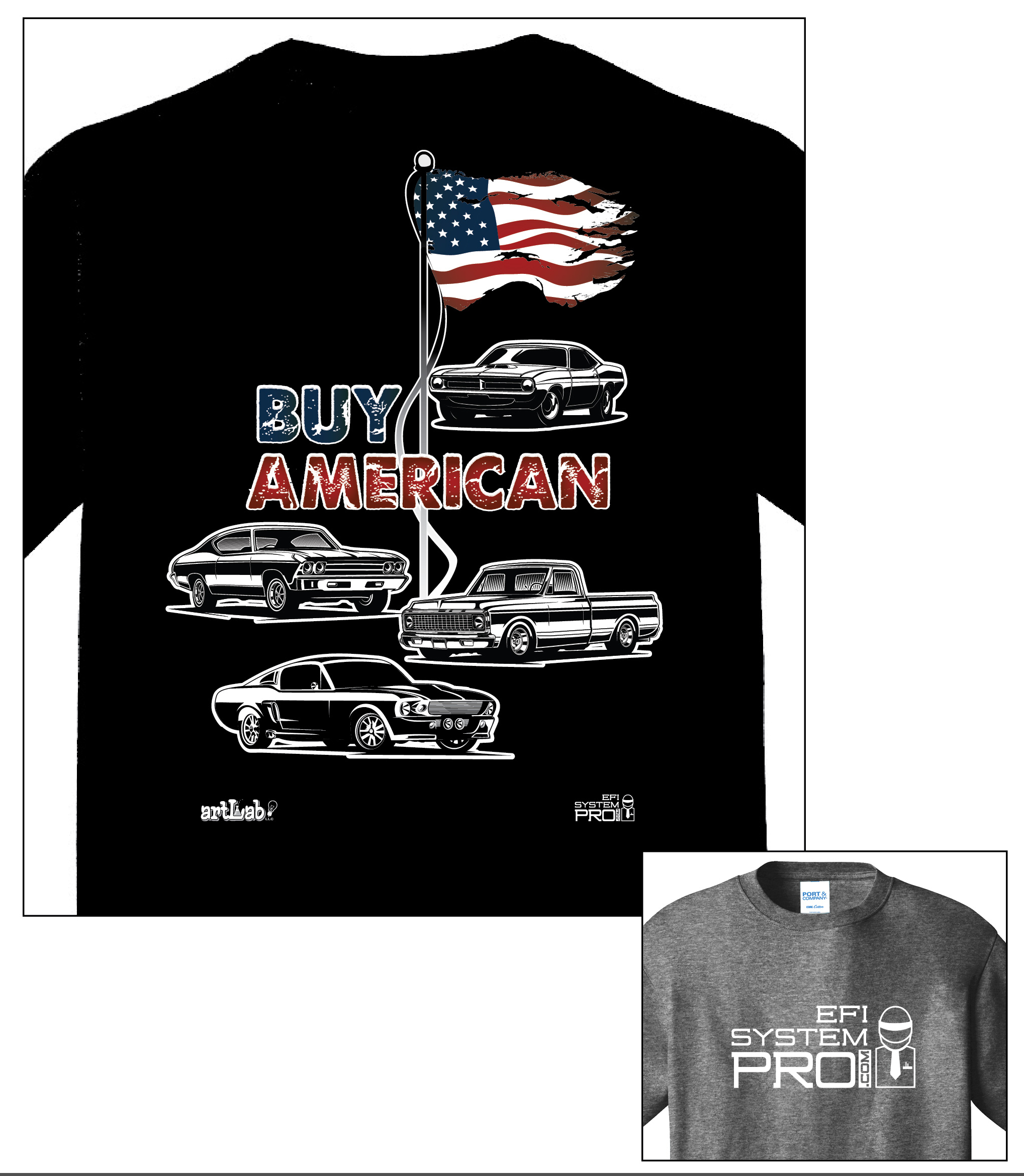 Watch This Great Video On The Sniper EFI System 4150
Not Sure? Review this product documentation before you buy!


Owners & Installation Manual
Holley Sniper 2 EFI System (Coming Soon)


Quickstart Manual
Holley Sniper EFI System
ECU
Boost Control
No
DIS Outputs
None
Family
Sniper
Fueling Strategy
Speed Density
Includes Power Harness
Yes
Injector Drivers
Four
Internal Datalogging
No. All datalogging done via external CAN bus device such as 3.5-inch handheld (included), laptop software, or digital display.
Knock Control Channels
0
Nitrous Control
Yes
Number of Cylinders
8 Cylinder (Even Fire Only)
User Configurable I/O
Yes
User-Selectable MAP Storage
No
Water-Methanol Control
No
Displays And Controllers
Auto Brightness
No
CAN Bus Capable
Yes (Specific to Holley ECUs Only)
Case/Bezel Finish
Black
Configurable
Monitor dozens of pre-configured metrics provided by the ECU, including sensors, air/fuel ratio, switched outputs, drive-by-wire data, and more.
Data Logging
Yes
Display Type
LCD
Functions
Setup, Monitor, Tuning
Gauge/Display Size
3.5 Inch Rectangular (Optional 5-inch Display and USB Dongle. Bluetooth Module available soon.)
Internal Storage
Yes (SD Card)
Touchscreen
Yes
Throttle Bodies
Airflow Rate (CFM)
800 CFM (at 1.5 Inches Hg)
Barrels (BBL)
4
Gaskets Included
Yes
IAC Motor Included
Yes
Injectors Included
Yes
Style
Throttle Body Injection
Throttle Bore Diameter (ea)
42.86mm
TPS Sensor Included
Yes
Fuel Injectors
Flow Rate (Lbs / Hr)
100 PPH
Harnesses
Harness Type
Reuses 7-pin Power/Ignition/Fuel Pump, 10-Pin I/O, Wideband O2, Coolant Temp from original Sniper system, not included.
Terminated
Yes
Sensors
Type
Air Temperature, 2 BAR MAP and Throttle Position (Integrated in TB); Reuses Coolant Temperature, Wideband O2 Sensors from original Sniper EFI System (not included)
General
Also Included
3.5-inch Touchscreen Display
Application
Universal (Requires intake manifold for square bore carburetor or adapter there-to)
Color
Shiny Metallic (550-510-3AX), Ceramic Black (550-511-3AX)
Emission Code
3
Unit of Sale
Kit
Holley Sniper 2 EFI Upgrade Kit