Electronic sensors are wonderful amazing things. But when your engine won't crank and you need to know you know your fuel pressure you'll REALLY appreciate this great little fuel pressure gauge from Earl's. Nothing fancy, comes standard with a 1/8-inch male NPT fitting that screws right into the face of most fuel pressure regulators, including these Holley Adjustable Fuel Pressure Regulators. But maybe you have a built-in fuel pressure regulator such as on the Holley Sniper EFI or the FiTech. We've got you covered there. Simply add the optional fuel pressure gauge adapter. This screws directly onto the -6 AN inlet, and provides a 1/8-inch female NPT port for your new gauge. Perfect!
Note that on the Sniper EFI System throttle body, this gauge / adapter setup may not work with some drop base air filters. However, most find that it is worth the cost to have a way to confirm that the fuel system is operational during the installation process (and in the event of future troubleshooting.)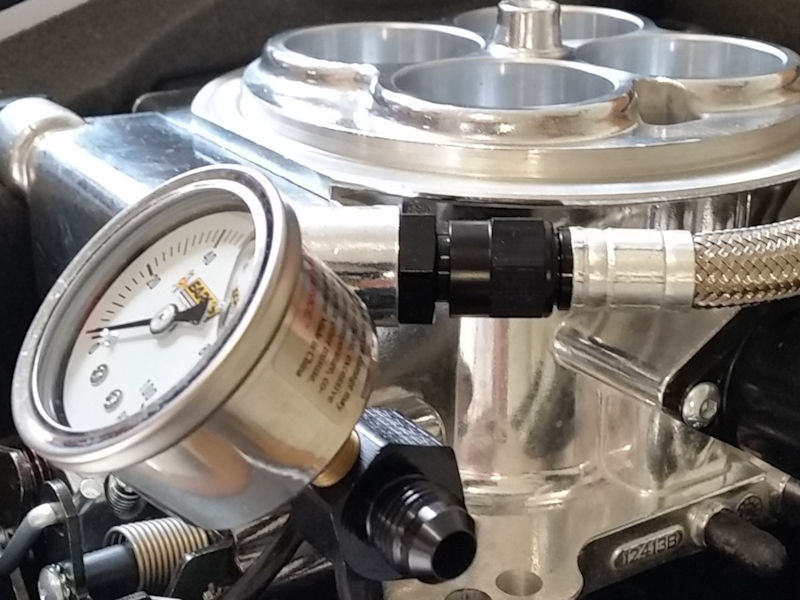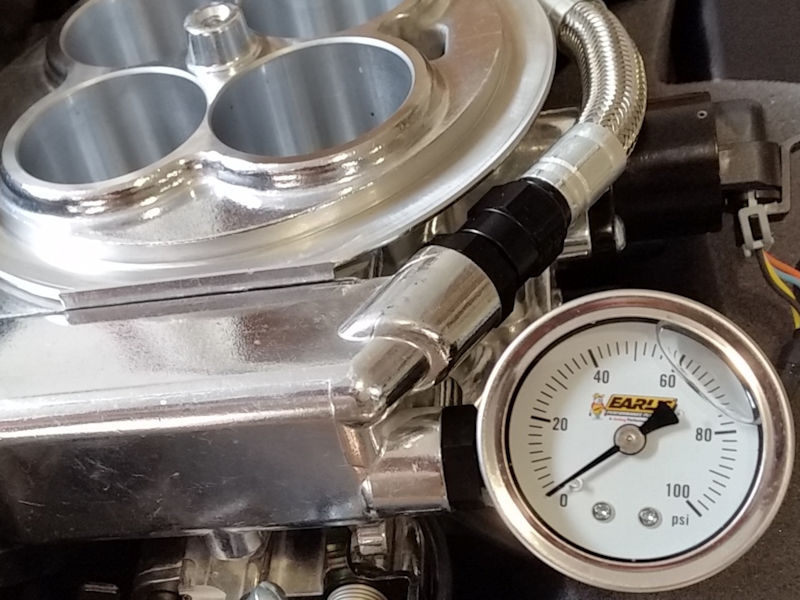 Now More Gauge Port Options!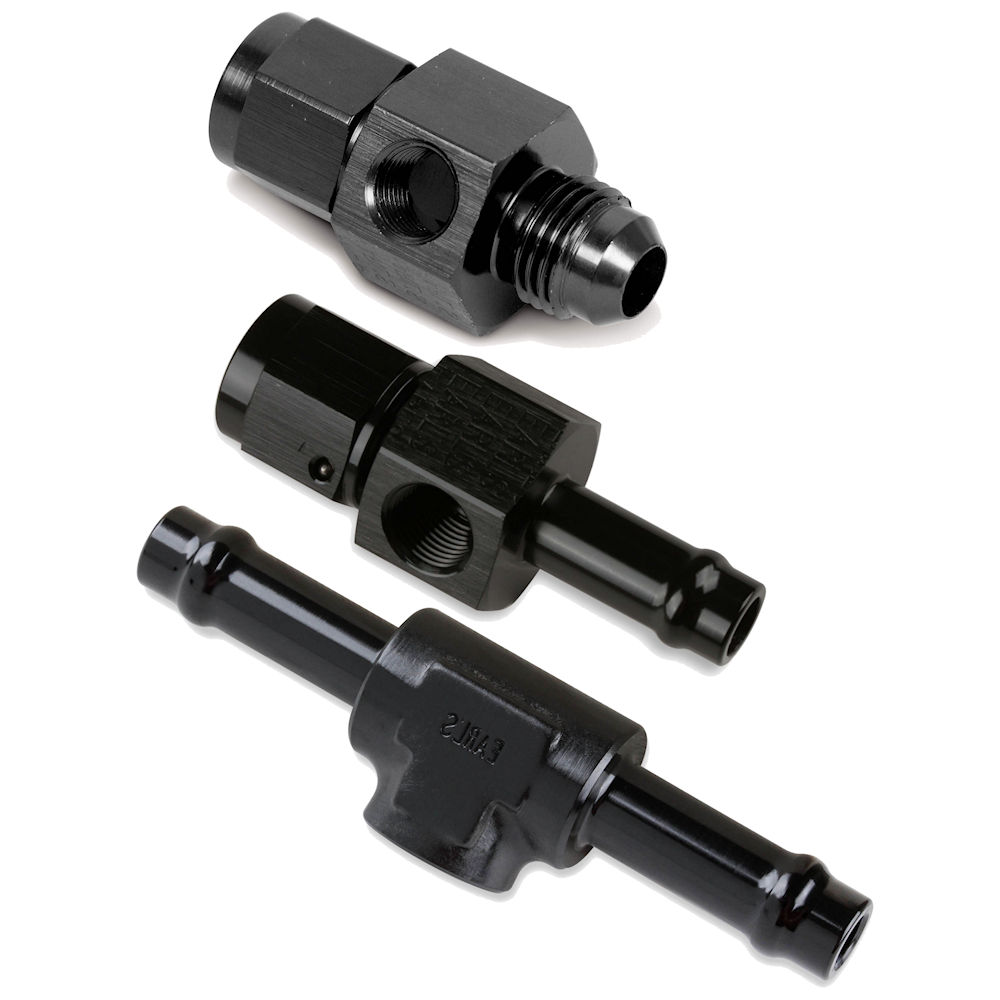 As we mentioned earlier, there are some cases where fitting the gauge up under the air breather is a little bit tight. While that is still our preferred method (we like the sturdy construction of the -6 AN Female-to-Male adapter) Holley has come out with a couple of other options. You can now choose from:
-6 AN Female to -6 AN Male: Our choice for Holley Sniper applications
-6 AN Female to 3/8-inch Hosebarb
3/8-inch Hosebarb to 3/8-inch Hosebarb
Displays And Controllers
Auto Brightness
No
CAN Bus Capable
No
Case/Bezel Finish
Polished
Configurable
No
Display Type
Analog
Gauge/Display Size
1 7/8-inch Bezel; 1 1/2-inch Face
Internal Storage
No
General
OEM Replacement
No
Unit of Sale
each
100 PSI Fuel Pressure Gauge